Training Days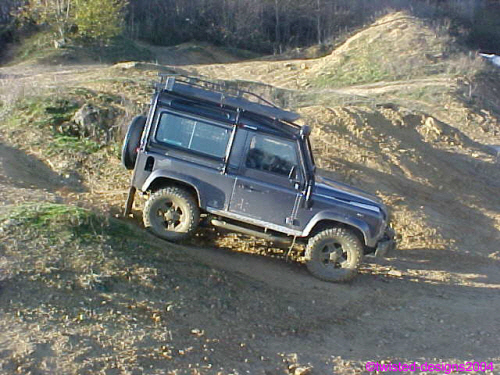 As many of you are aware for many years Vince and Ed Cobley has been involved in the off-road training field, starting in the early 80's competing on events eventually being one of the first competitors to compete on tough off-road events worldwide.
Vince and Ed Cobley's expertise and techniques are second to none, being gained from working and operating in a variety of terrain and weather conditions around the globe. This knowledge as helped Vince and Pro-Trax become one of Europe's leading off-road schools gaining contracts with the Red Cross, VSO, NGO's various Charities, Raleigh International, Conrico (Land Rovers overseas export dept'). The list includes many more companies and individuals who require training to drive in some of the worlds most inhospitable terrain. This knowledge alongside Vince's well proven training skills ensures that you the LRO reader and club member have access to some of the best 4×4 driver training available at present in the country.
Whether it be purely for fun, or a genuine desire to understand the exhilarating qualities of 4 x 4 off-road vehicles, the professional team at Protrax Overland Adventures can help you achieve your goal.
A typical training syllabus will take you through the basics with a theory lesson in the classroom before taking on off-road driving using the low-box to negotiate ditches, side slopes and extremely muddy terrain. Following on from this will be more taxing climbs and descents, as well as driving through deep water, all of which emphasise the correct use of the gears. After this, examples of extreme woodland driving can be experienced, and a final trials stage where you get to put all your education into practice.
The 4×4 driver training days are designed to be budget price introductory course to off-road driving techniques and practices. Using your own vehicle under the watchful eye of Vince and the team, throughout the day you will undertake failed hill climbs, learn about momentum and wading techniques, try steep descents and tackle hazards like ditch crossings and ramp breakovers and hone your ground reading skills. All of this is preceded by a theory lesson in the classroom to give you an insight into the 4×4 mechanics designed to help you understand what a diff does and exactly what transmission wind up really is.
Other more specialised training courses are available such as winch and recovery training, basic GPS and map reading skills, and trailer towing and reversing techniques. Pro-Trax can offer tailor-made programmes for individuals as well as corporate-level clients. Warn Industries, the winch manufacturers hold Vince and Ed in high esteem and regularly use Pro-Trax and Vince to test and evaluate new equipment. Our knowledge of winching skills and practices provides support to our bi-monthly winching and recovery courses.
The various driving sites we use around the country are specially chosen to ensure that there is somewhere on site that will be accessable and fun for all. Whether it is your first day out off-road in you pride and joy or you are a battle hardened off-roading we think we have sites to suit you all. From old stone quarries to disused sand pits, woodland and farmland trails the Protrax Overland Adventures site welcome you and the Protrax team are on hand to give advice and help where ever possible and always come to your rescue smiling what ever predicament you have got your self in!
We also offer various programmes worldwide, in all climates and conditions, as well as an advisory service to groups or individuals planning trips or holidays abroad.
Prices of training courses start at £55 for one person based on using your own vehicle and attending one of the Training Days on one of the specified Saturdays.
If you require any further details on the various courses or other corporate entertainment activities we can offer please do not hesitate to contact Vince on 07973 116681 for details.